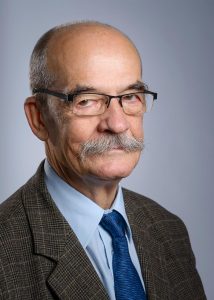 prof. dr hab. Bolesław Balcerowicz – professor, PhD (1998), maj. gen. (ret.). Member of the research and teaching staff at the Faculty of Political Science and International Studies. In 1965-1991, he served in line units and staffs of the Polish Armed Forces. Associated with the National Defence University in Warsaw since 1991, first as the Dean of the Faculty of Strategy and Defence and in 2000-2003 as the Rector of the University.
Research interests
Problems of war and peace; international security; military security; defence; military affairs.
Unit
Department of Internal Security
Recent publications:
B. Balcerowicz, Interwencja w Iraku 2003-2010 – katastrofa w wojnie z wyboru; Interwencje/wojny Zachodu. Wymiar militarny – strategie, doktryny, lekcje, [w:] Wojny Zachodu, (red.) M. Madej, Warszawa, 2017, s. 294-314.
B. Balcerowicz , O pokoju. O wojnie. Między esejem a traktatem, Warszawa, 2013.