Transferring to the Faculty of Political Science and International Studies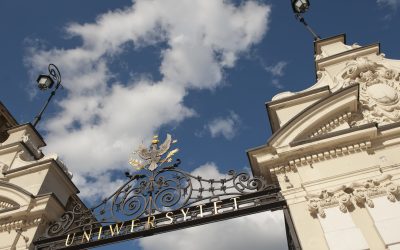 Rules of eligibility for candidates transferring from another university
Transfers are made after the completion of the first year of studies.
Transfers are possible only within the same field of study and level of education. Transfers are made before the start of the academic year.
The candidate is obliged to attach the following documents to the personal recruitment account in the IRK system:
1. a reasoned request for transfer containing full correspondence address;
2. a certificate from the Dean's office of student's parent unit containing the following information:
a. confirmation that the candidate has student rights,
b. number of completed stages (semesters) of studies, with an indication of the field of study,
c. the average of all grades earned in the hitherto course of the studies,
d. the level and form of study;
3. a list of completed subjects passed with syllabuses (subject name, number of hours, grades, ECTS credits), confirmed by the parent unit with an annotaton on the grading scale applied at the university;
4. a certificate signed by the Dean (Director) of the parent unit that the student has fulfilled all obligations resulting from the regulations in force at the student's parent unit and has no outstanding debt;
5. documents confirming candidate's exceptional life situation if it constitutes the basis for the application for transfer.
Submitting incomplete documentation will result in a negative decision.
The decision to transfer a student within a given limit of places is made on the basis of the submitted documents, programme differences resulting from different study plans and on the basis of an oral examination conducted in English.
The topics for the examination will be announced to candidates on the IRK website. Click here
When taking up studies under the transfer procedure, the candidate shall be obliged to complete the curriculum differences resulting from the different study plans. The number of these differences may not exceed 6 examinations, pass/fail and credit passes per academic year. In particularly justified cases, when the candidate has a greater curriculum difference than 6 subjects, the Head of the Teaching Unit may decide to admit the candidate with a greater number of programme differences to be completed.
Checking Candidates' competencies to undertake studies conducted in English language
Candidates are obliged to hold an accepted by the UW document confirming English language knowledge at least at B2 level.
Information on documents certifying knowledge of English language.
Deadlines
Application deadline in IRK system: 12.06.2023 00:00 – 31.08.2023 23:59
Date of the exam: 13th September, 2023
Announcement of results: 18th September, 2023
Reception of documents:
I round: 21st-22nd September, 2023
II round (in case of not fulfilling the limit of places): 28th-29th September, 2023