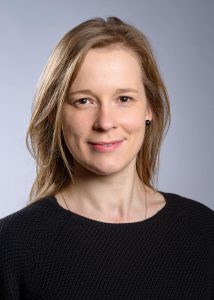 dr Magdalena Dobrowolska-Opała – Ph.D. in Security Studies (2017), teacher and researcher in the Department of Internal Security at the Faculty of Political Science and International Studies, University of Warsaw. Head of the research team in the EU project 'European Sensor System for CBRN Applications' (source of funding: Horizon 2020), member of the research team of the project 'Virtual interactive center for improving professional competences of Border Guard officers' (source of funding: National Centre for Research and Development in Poland). Member of the editorial board of " European Review ".
Research interests
Privatization of security, safety and security of mass events, methods and programmes for creating safe neighborhoods and public places, international police cooperation.
Unit
Department of Internal Security
Recent publications:
M. Dobrowolska-Opała, Zaangażowanie polskiej Policji we współpracę międzynarodową, "Studia Politologiczne", 2019 nr 51, str. 197-212.
M. Dobrowolska-Opała, Diagnosing Police Activities Using Qualitative Research Methods, "Securitologia", 2018 nr 1, s. 3-14.
M. Dobrowolska-Opała, Rola Policji w zapewnianiu bezpieczeństwa meczów piłki nożnej w ujęciu sieciowym, Toruń, 2018.