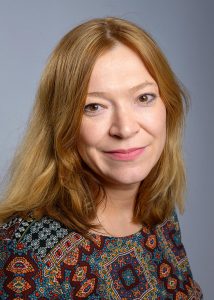 dr hab. Marta Jas-Koziarkiewicz – Ph.D. (2020), political scientist and media expert. From March 2021, Head of the Department of European Union Politics, Faculty of Political Science and International Studies, University of Warsaw. Editorial Secretary of the European Review (2011-2019), "East European Studies" (2014-2019). Founding member of the Polish Society for European Studies and member of the Society's Audit Committee from 2012-2019. She has prepared analyses and expert opinions for the National Broadcasting Council, the Ministry of Interior and Administration, and the General Inspectorate of Road Transport.
Research interests
The role of the media in democratic societies; environmental media; information policy of the European Union; media policy in the European Union; the role of the media in European integration and the process of Europeanisation; political communication.
Unit
Department of European Union Policies
Recent publications:
M. Jas-Koziarkiewicz, Euranet Plus – europejski głos w Twoim domu. Radio w procesie europeizacji, Warszawa, 2019.
M. Jas-Koziarkiewicz, Polish young people about the presence of EU topics in the media, "Problemi dell'informazione", 2019 nr 1, s. 175–198.
M. Jas-Koziarkiewicz, Polish opinion weeklies about Brexit in 2015 and 2016, "On-line Journal Modelling the New Europe", 2019 nr 29, s. 78-107.