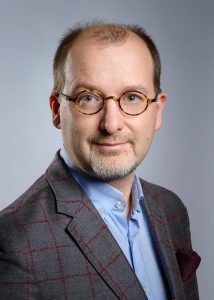 dr hab. Olgierd Annusewicz – Doctor of humanities in the field of political science (2006), acting director of the Centre for Political Analysis UW (since 2016), editor-in-chief of the OAP UW Scientific Quarterly "e-Politikon" (since 2012).  Manager of the research project Political Communication on the Internet (2014) funded by Google Poland. In the years 2010-2019, he gave lectures, among others in Madrid, Prague, Turin, Lecce, Nottingham, Šiauliai.
Research interests
Political communication, social media, conflict management.
Unit
Department of Political Sociology and Political Marketing
Recent publications:
O. Annusewicz, Dialog obywatelski online a jakość polityki publicznej. Modele komunikacji administracji publicznej z obywatelami w mediach społecznościowych na przykładzie komunikacji prowadzonej na Twitterze przez wybrane polskie miasta, "Studia z Polityki Publicznej", 2019 nr 2(22), s. 89-102 .
O. Annusewicz, Twitter jako przestrzeń autoprezentacji politycznej. Zarządzanie wizerunkiem polityka w mediach społecznościowych, "Studia Politologiczne", 2017 nr 45, s. 91-112.
O. Annusewicz, T. Matynia, Komunikowanie reform społecznych – aspekt zarządzania ryzykiem komunikacyjnym, "e-Politikon", 2017 nr 21, s. 8 -27.