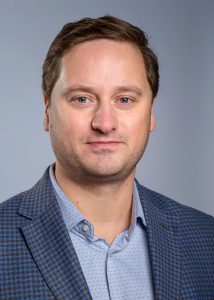 dr Łukasz Gołota – Ph.D. (2013), scholar at the Faculty of Political Science and International Studies at the University of Warsaw. Since 2013, he has coordinated over 25 European and domestic projects on research, education, and culture (Leonardo da Vinci, Erasmus Plus, National Science Centre, Ministry of Culture and National Heritage). He is a theoretician and practitioner in international trade, especially in services.  He has been involved in supporting Polish companies on foreign markets, and has written many export opinions. He has authored numerous papers and lectures.
Research interests
International economic relations, development models, economic history, history of economic thought, the Asia-Pacific.
Unit
Department of Regional and Global Studies
Recent publications:
Ł. Gołota, Comparative Economic Development Models Poland And The Republic Of Korea, "Modelling The New Europe", 2019 nr 31, s. 62-78.
Ł. Gołota, Domestic Political & Economic System of China, [w:] Perspectives on Chinese Business and Law, (red.) Ł. Golota, J. Hu, K. Van der Borght, S. Wang, Antwerpia – Oxford – Portland, 2018, s. 19-42.
Ł. Gołota, Gospodarka Drugiej i Trzeciej Rzeczypospolitej. Porównanie osiągnięć na tle otoczenia międzynarodowego, "Stosunki Międzynarodowe-International Relations", 2018 nr 54, s. 193-215.