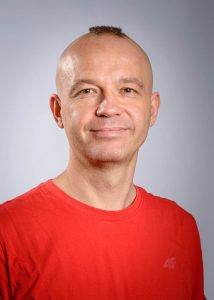 dr hab. Filip Ilkowski – Ph.D. with habilitation in Social Sciences in Political Science (2017) by virtue of the habilitation thesis entitled  "Capitalist imperialism in contemporary theoretical approaches". In 2005, he obtained his Ph.D. with a thesis entitled  "Reforms of the British trade union movement between 1964 and 1997:  a political science analysis". Academic at the Faculty of Political Science and International Studies of the University of Warsaw. Assistant Professor [Adiunkt] in the Department of Political Theory and Political Thought. Member of the European Consortium for Political Research and the Polish Political Science Association. He has delivered lectures at i.a. universities in Istanbul, Ljubljana, London, Brussels and Malta. Outside his professional life, a practicing activist in social movements.
Research interests
Theories of imperialism and the capitalist state, social movements, political thought, British politics, Middle East politics.
Unit
Department of Political Theory and Political Thought
Recent publications:
F. Ilkowski, New Warsaw Pacts, 'Beggar Imperialism' and interstate rivalry in Central and Eastern Europe, "Capital & Class" 2017 nr 41/2, s. 263-290.
F. Ilkowski, Capitalist Imperialism in Contemporary Theoretical Frameworks, Frankfurt am Main, 2017.
F. Ilkowski, Wybrane ruchy społeczne współczesnego kryzysu. Rewolucja i kontrrewolucja arabska, Indignados, Tea Party i Occupy Wall Street, związki zawodowe, Warszawa, 2016.