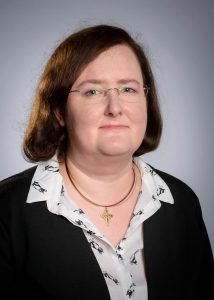 dr Urszula Kurcewicz – Ph.D. in political science (2005), senior lecturer. In 2005-2007, she worked as an expert at the Polish Press Agency in implementing SHPAENA (Safeguarding Historical Photografic Archives of European News Agencies), a project financed by the European Commission under the Culture 2000 programme. In 2006-2010, she delivered papers in such institutions as l'Institut d'études politiques in Paris, l'Institut d'études politiques in Lyon, and the Faculty of Political Science at the University of Bucharest.
Research interests
Problems of modern political history of Poland and the world, relations between politics and culture, social communication, migration processes.
Unit
Department of Political History
Recent publications:
U. Kurcewicz, Modèles d'intégration des immigrés dans la perspective de l'idée de citoyenneté. Recherche de nouveaux sens dans un monde en voie de globalisation, "Studia Politologiczne", 2016 nr 42, s. 371-391.
U. Kurcewicz, Francuska inicjatywa Unii dla Śródziemnomorza w perspektywie spuścizny postkolonialnej i Arabskiej Wiosny Ludów, [w:] Konflikty etniczne w Europie oraz w jej bezpośrednim otoczeniu po 1989 roku. Uwarunkowania – stan obecny – wyzwania dla polityki bezpieczeństwa, (red.) R. Zenderowski, K. Cebul, B. Koziński, Warszawa, 2016, s. 141-155.
U. Kurcewicz, "Socrealistyczny feminizm" – portrety kobiet w polskiej poezji i prozie przełomu lat 40. i 50. XX wieku, [w:] Obywatelki na obcasach. Kobiety w życiu publicznym (XIX-XXI w.), (red.) U. Kozłowska, T. Sikorski, A. Wątor, Radzymin-Warszawa, 2016, s. 373-392.