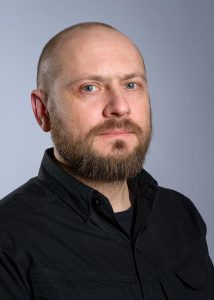 dr hab. Daniel Mider – Ph.D. with habilitation in political science (2018), Assistant Professor at the Department of Sociology and Psychology of Politics, Faculty of Political Science and International Studies (2010), creator and lecturer of the political infobrokering specialisation (second degree studies) at the University of Warsaw. Since 2001 he has been associated with the INDICATOR Marketing Research Centre, currently Deputy Director. Founder of the Elisabeth Mider née Korzun Institute for Human and Social Research (2013). Certified computer forensic scientist.
Research interests
Sociology of conflict and violence, quantitative and qualitative data analysis, political science research methodology, political infobrokering, open source intelligence, social informatics, cyber security, terrorism, cyber terrorism, privacy enhancing technologies.
Unit
Department of Political Sociology and Political Marketing
Recent publications:
D. Mider, J. Garlicki, W. Mincewicz, The Internet Data Collection with the Google Hacking Tool–White, Grey or Black Open-Source Intelligence?, "Internal Security Review 20/19", nr 20 (11) 2019, s. 280-300.
D. Mider, Polacy wobec przemocy politycznej: studium typów postaw i ocen moralnych, Warszawa, 2017.
D. Mider, Potencjał delegitymizacji systemu politycznego w społeczeństwie polskim, "Historia i Polityka", 2016 nr 15, s. 21-53.