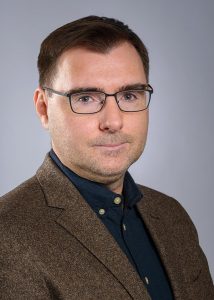 dr hab. Leszek Nowak – Doctor (Ph.D.) of Political Science (2003), Habilitation in Political Science (2017), Assistant Professor [Adiunkt]. Conducted research on American conservatism as part of the MNISW grant "The idea of crisis in American conservatism since 1950s". Past member of the editorial board of the journal "Sprawy Polityczne". Conducted research in Russia and the United States, and delivered lectures in Italy, France and Finland.
Research interests
Philosophy of politics and political thought; contemporary Anglo-Saxon conservative thought; disputes about the heritage of the Enlightenment in political thought.
Unit
Department of Political Theory and Political Thought
Recent publications:
L. Nowak, Wizje przemiany antropologicznej w rewolucji rosyjskiej, [w:] Rewolucja w myśli i praktyce politycznej, (red.) S. Bieleń, Warszawa, 2018, s. 63-87.
L. Nowak, Kruche podstawy liberalnej demokracji, [w:] Zmierzch demokracji liberalnej?, (red.) K. A. Wojtaszczyk, Warszawa, 2018, s. 31-50.
L. Nowak, Wzorce przywództwa politycznego w Ameryce Ojców Założycieli – inspiracje i źródła erozji, [w:] Etyka – przywództwo – polityka, (red.) E. Marciniak, J. Szczupaczyński, Warszawa, 2018, s. 189-222.