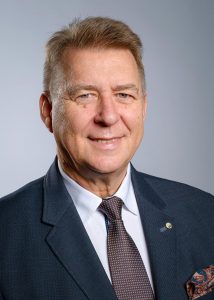 dr Bolesław Grzegorz Stanejko – Doctor of Economics in the field of Management (2005), research and technical specialist at the Faculty of Political Science and International Studies, University of Warsaw.
Research interests
System of organised commercial security in Poland; security of mass events; possession of firearms – social and legal considerations; security of local communities, including the organisation of a crisis management system.
Unit
Department of Internal Security
Recent publications:
B. Bejgier, G. Stanejko, Ochrona osób i mienia, Warszawa, 2012.
G. Stanejko, Mistrzostwa Europy w Piłce Nożnej UEFA EURO 2012. Nowa jakość w bezpieczeństwie imprez masowych, "Problemy Prawa i Administracji", 2012 nr 1-2, s. 159-170.
G. Stanejko, Bezpieczeństwo imprez masowych – wybrane problemy, [w:] W kręgu nauki o bezpieczeństwie, (red.). M. Jurgielewicz, S. Sulowski, Warszawa, 2018, s. 185-197.