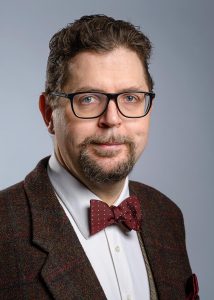 dr hab. Andrzej Szeptycki, prof. ucz. – full professor, Ph.D. in Humanities within the scope of Political Science (2004), D.Sc. in Social Sciences within the scope of Political Science (2014). Professor at the Faculty of History and International Relations of the Vasyl Stus Donetsk National University in Vinnytsia (Ukraine) (as of 2020). Co-director of the Centre for Polish and European Studies at the Institute of International Relations of the Taras Shevchenko National University of Kyiv (as of 2016); member of the editorial board of "Visnyk Lvivs'koho Universytetu. Seriia mizhnarodni vidnosyny" (Bulletin of Lviv University. Series International Relations) (as of 2014) and "The Bulletin of Odesa National University. Sociology and Political Science" (as of 2018). Visiting professor at the Paris 2 Panthéon-Assas University (2016–2017), Taras Shevchenko National University of Kyiv (2015–2017) and Ivan Franko National University of Lviv (2017–2018).
Research interests
Ukrainian internal and foreign policy; international relations in the post-Soviet area; French foreign policy; selected aspects of European integration; Polish foreign policy; postcolonial studies.
Unit
Department of Strategic Studies and International Security
Recent publications:
A. Szeptycki (red.), Arystokrata Ducha. Życie i dziedzictwo błogosławionego ojca Klemensa Szeptyckiego (1869–1951), Wrocław, 2018.
A. Szeptycki, Contemporary Relations between Poland and Ukraine. "The Strategic Partnership" and the Limits Thereof, "Studies in Politics, Security and Society", 2019 nr 23, Berlin, 2019.
N. Maslowski, A. Szeptycki (red.), Pamięć zbiorowa, pojednanie i stosunki międzynarodowe, Warszawa, 2020.