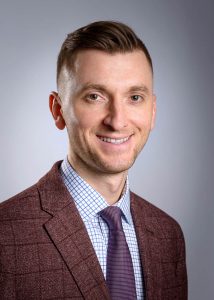 dr hab. Vadym Zheltovskyy – Ph.D. in Political Sciences (2011), researcher and lecturer at the Faculty of Political Science and International Studies of the University of Warsaw. Remote exams and credits coordinator in the academic year 2020/2021. Deputy Dean's Plenipotentiary for Student Affairs, tutor of internships for the BA of European Studies – practical profile. Member of the Polish European Community Studies Association. Participant of national and international scientific conferences. Member of the editorial board of the scientific journal "Studia Wschodnioeuropejskie (East European Studies)". In the years 2011-2019, he gave lectures, among others in Greifswald, Klaipėda, Jassy, Lviv, Dnipro, Ostroh. Research interests: Processes of European integration in the Eastern Partnership countries, reform of local government in Ukraine, civic participation as an element of a democratic society, political discourse.
Unit
Department of European Union Law and Institutions
Recent publications:
V. Zheltovskyy, European integration processes in Post-Euromaidan Ukraine: In search for scenarios, Online Journal Modelling the New Europe, No. 32/2020, ss. 72-92.
V. Zheltovskyy, Self-governance in Ukraine: Origin, Evolution and Perspectives, Warszawa, 2019.
V. Zheltovskyy, Civil Society as Actor of Political Processes on Self- governance Reform in Ukraine, "Środkowoeuropejskie Studia Polityczne", 2019 nr 2, s. 83-104.