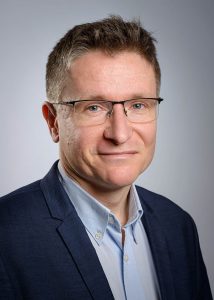 dr hab. Adam Szymański, prof. ucz. – Ph.D. in Political Science (2006), habilitation in Political Science (2015); associate professor. Principal investigator in the project "Between Fair and Rigged. Elections as a Key Determinant of the 'Borderline Political Regime' – Turkey in Comparative Perspective" financed by the National Science Centre (NCN), OPUS 11 (2017- 2020). TÜBITAK Research Fellow at the Koç University in Istanbul (2012-2013). Head of the Polish Research Group on Contemporary Turkey at the Faculty of Political Science and International Studies (since 2014). Head of the Warsaw Branch of the Polish Political Science Association, PTNP (since 2015) and member of the General Board of PTNP (since 2019); vice-chair of RC13 "Democratization in Comparative Perspective" (since 2017) and member of the board of RC03 "European Unification" (since 2016) in International Political Science
Association, IPSA; member of Standing Groups "Religion and Politics", "Politics of Southern Europe", and "European Union" of the European Consortium for Political Research, ECPR (since 2011).
Research interests
Political system and foreign policy of Turkey; Democratization and de-democratization in comparative perspective; European integration: enlargement of the European Union, EU-Turkey relations, Europeanization and de-Europeanization, differentiated integration; Islam and Muslim countries, Islam and democracy.
Unit
Department of Political Systems
Recent publications:
A. Szymański, A. Cianciara, Differentiated integration: towards a new model of European Union–Turkey relations?, "Turkish Studies", 2020 nr 2 (21), s. 254-273.
A. Szymański, De-Democratization: The Case of Hungary in a Comparative Perspective, "PS: Political Science & Politics", 2019 nr 2, s. 272-273.
A. Szymański, W. Ufel, Beyond Vote Rigging: Common Patterns in Electoral Malpractices in De-Democratizing Regimes, "Polish Political Science Yearbook", 2018 nr 4, s. 593-617.