A delegation of the Faculty of Political Science and International Studies (UW) comprising Dr. Łukasz Gołota and Dr. Aleksandra Jarczewska paid a study and organizational visit to the United States from 29.11 to 4.12.2021. The program began with a meeting at Northeastern Illinois University in Chicago. The University of Warsaw concluded an agreement for scientific cooperation and student exchange with NEIU in 2003. Moreover, in 2016 UW and NEIU established the Polish-European Academic Center for Exchange and Research (PEACER) aimed at developing cooperation between US and Europe and organizing scientific and cultural events. The delegation discussed the existing cooperation, the opportunities for further activities, and the conditions for renewal of the agreement. NEIU was represented by prof. Cris Toffolo (Director of International Programs), prof. Lidia Filus (Chair of the Department of Mathematics and co-President of PEACER), prof. Christina Ciecierski (Professor at the Department of Economics) and prof. Martyn de Bruyn (Chair of the Department of Political Science) who led the seminar.
A visit to Stanford University was the next stage of the program. The meeting was hosted by the director of the Europe Center – prof. Christoph Crombez, who presented current experiences and practices in cooperation with European universities. Stanford University has been classified second in the overall ranking of all universities in the world compiled by the Academic Ranking of World Universities.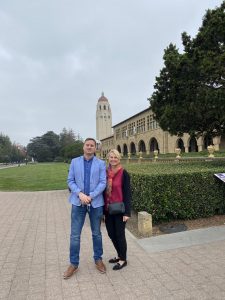 The final component of the program was a visit to the University of California, Berkeley, attended by Ashley Spinelli (Senior Global Engagement Specialist), prof. John Connely (Professor at the Department of History and Expert on Central Europe) and Jeffrey Pennington (Executive Director of the Institute of Slavic, East European, and Eurasian Studies). Berkeley University is proud to boast several Nobel Prize winners. In the last two years alone, the University has won three Nobel Prizes. In the years 1960-1978 Polish Nobel Prize winner Czeslaw Milosz taught Slavic literature at Berkeley.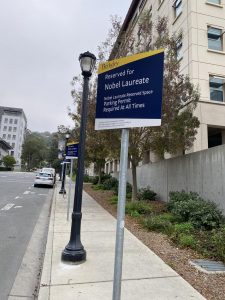 The meetings at both Californian universities focused on establishing scientific cooperation with the University of Warsaw and the Faculty of Political Science and International Studies. The first planned joint initiative shall be the organization of a scientific seminar related to the opening of a direct connection between Warsaw and San Francisco, handled by the Faculty's official partner – LOT Polish Airlines. The proposed cooperation between universities will include joint research initiatives and academic exchange.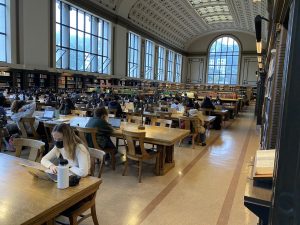 We encourage faculty and students to take advantage of academic exchange opportunities with US universities.