On May 24-27, 2021, a delegation of the Faculty composed of the Dean, Daniel Przastek, Ph.D., Head of the Department of Political Thought prof. Wojciech Jakubowski and the head of the promotion and communication section, Jakub Nowotarski, participated in meetings at the State University in Chisinau.
The main reason for the visit was the Senate of the Moldovian University's invitation to participate in the ceremony of awarding the title of Doctor Honoris Causa to our employee, and at the same time to the Ambassador of the Republic of Poland to the Republic of Moldova, Bartłomiej Zdaniuk Ph.D.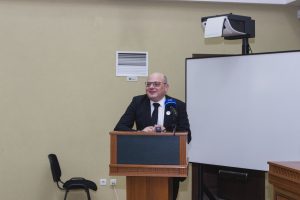 During the event, people from the world of science and culture of Moldova were present in the Senate room. On behalf of the University of Warsaw, Dean Daniel Przastek took the floor and thanked for the exceptional hospitality and congratulated prof. Zdaniuk.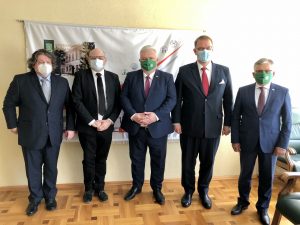 Earlier, the delegation met with the Rector of the Moldavian University, prof. Igor Sarov and the Dean of the Faculty of International Relations, Political Science and Administration, prof. Alexandru Solcan.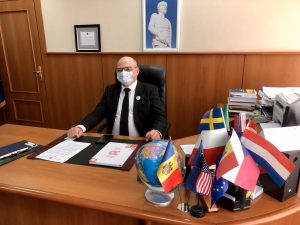 During the meeting, the delegation discussed the issue of Polish-Moldovan relations and possible future cooperation between our universities.