On 25-28 July, a delegation of our faculty employees visited three universities in Bangkok. Prof. dr hab. Jakub Zajączkowski (Dean's Representative for cooperation and international research programs), Dr. Łukasz Gołota (Department of Regional and Global Studies) and Jakub Nowotarski (head of the promotion and communication office) visited Thammasat University, Srinakharinwirot University and Chulalongkorn University.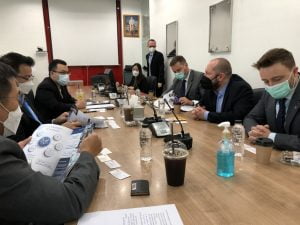 WNPISM has been cooperating with Srinakharinwirot University and Chulalongkorn University for several years. This time, the employees had their first meeting with the authorities of Thammasat University. During the visit, the issues of joint scientific seminars and journal publishing were discussed. Important topics were also: future student and employee exchanges, and even the possibility of the so-called double diploma (two universities degree).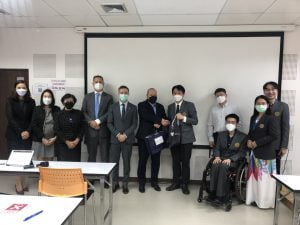 Our delegation was strengthened by the Embassy of the Republic of Poland in Bangkok. The meetings with Thai universities were attended by Mr. Ambassador Waldemar Dubaniowski and Mr. Adam Dyszlewski, Head of the Political and Economic Department of the Embassy.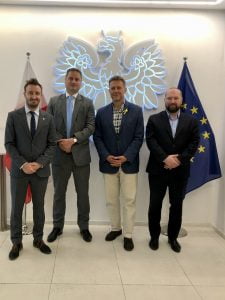 In addition to bilateral talks, employees took part in seminars during which they gave lectures. Dr hab. Jakub Zajączkowski, among others talk "EU, QUAD and new order in Indo-Pacific", and Dr. Łukasz Gołota "RCEP and its impact on EU trade with Asia".