A group of students from Indonesia who are studying at our Faculty during Indonesian government programme IISMA (Indonesian International Student Mobility Awards) slowly ends their studies at University of Warsaw. During November and December they visited three places as a part of their class – Political and Economic System of Poland.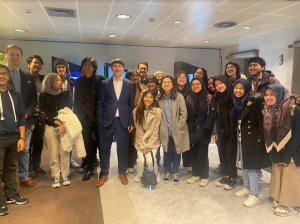 Sejm of the Republic of Poland
The first one was a visitation in Sejm RP on 3rd November 2022, where students could learn about polish political system and see the inside of the building. A meeting with chairmen and vice-chairmen of various parliament groups was conducted.
Students met following people:
Paweł Bejda – vice-chairman of polish-malesian parliament group
Krzysztof Gadowski – chariman of polish-indonesian parliament group
Ewa Kołodziej – vice-chairman of polish-indonesian parliament group
Grzegorz Napieralski – przewodniczący polish-vietnamese parliament group
Indonesian Ambassador H.E. Anita Lidya Luhulima also took part in this meeting.
City ​​Council and Vice-President of Warsaw

The next event was visitation in the City Council in Warsaw in Palace of Culture and Science on 25th of November 2022. The host of the meeting was vice-president of Warsaw – Tomasz Bratek. Students took part in his seminar titled "Local government in Poland". After presentation students had an opportunity to ask him questions about functioning of a capital city. They also shared their memories about staying in Warsaw. After the meeting students were invited to see last floor of the Palace where they could see panorama of Warsaw.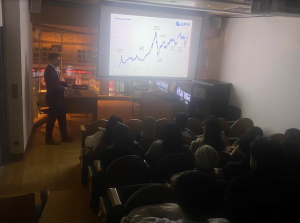 Warsaw Stock Exchange
On 8th of December 2022 students visited Warsaw Stock Exchange on Książęca Street. During the meeting they could see how exchange works. The host of the meeting was Aneta Dąbrowska from GPW Foundation. During the meeting students also met dr Tomasz Wiśniewski, vice-director of Deputy Head of Information Products Development Department of the Warsaw Stock Exchange. During his speech he presented mechanism of capital markets, shared the history of stock exchange and presented their plans for the future. The meeting ended with a Q&A session.
Political and Economic System of Poland and visits were coordinated by dr Łukasz Gołota.